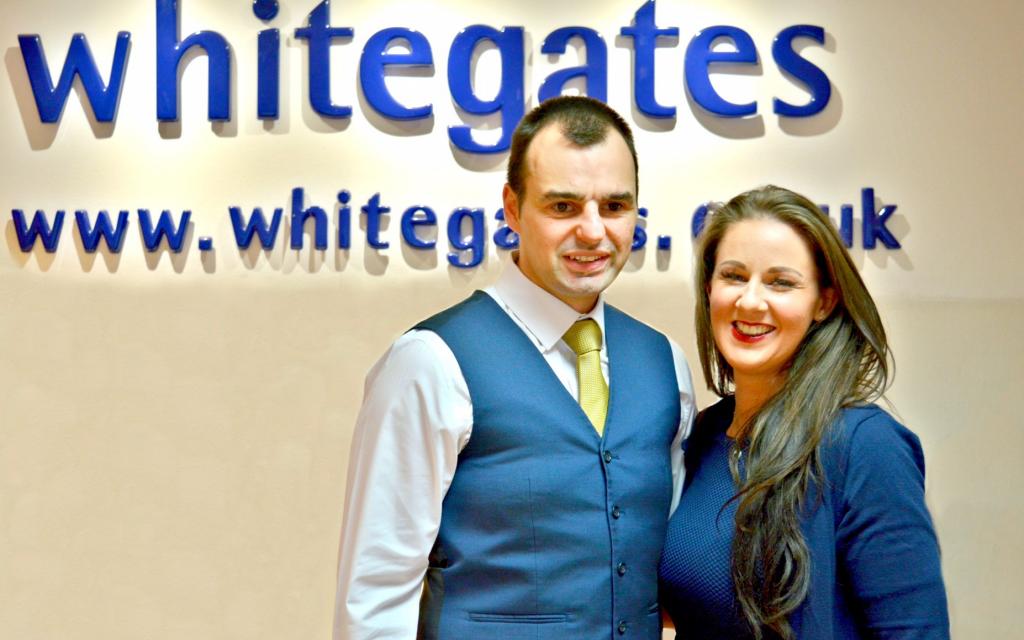 After leaving the army I turned to franchising to channel my ambition.
Craig Lundberg is the franchise owner at Whitegates Woolton and has been since 2016. However, his story is an unconventional one – how did he end up running an estate agency?
Craig explains.
"I don't know many people who grow up wanting to be an estate agent!
"All I ever wanted was to be a soldier, so that's exactly what I did. I joined the army at aged 16 to follow my dream. In 2007, I was deployed in Basra, Iraq as a Lance Corporal – aged 21.

During an important operation, a rooftop grenade attack went south. An explosive hit me in the chest and left me totally blind. I was lucky to survive that attack, but my time in the army was over.
In 2009, Craig returned to civilian life. In the aftermath of a global financial crisis, Craig bought some property, becoming a landlord in the process.
"I built a modest portfolio, and then I heard from my business partner Nicola Carter that a franchise – Whitegates Woolton – was up for sale."
Given my knowledge of the property market, it seemed the right time to branch out into estate agency.
"I used some money from my portfolio and bought the business."
Craig had endured a tough time leaving the army and finding himself back in England. What motivated him to go into business?
"I was never going to let my blindness hold me back. I always strive for success in everything I do and I do not fear failure, so I had faith in my ability to make something out of whatever path I pursued. Fortunately for me property has been a great decision and the support I received from head office has more than made up for my lack of estate agency experience in the past."
Now that Craig is established in the local market, is he enjoying the experience of being a franchise owner?

"I'm really enjoying it, and the best part about being your own boss is that you are only limited by your ambition and work ethic."

The Property Franchise Group really supported me and made the process as stress free as possible, so I'm just getting my head down and growing my business."
Using his past experiences, what advice does Craig have for prospective franchise owners?
"Great things in business are never done alone. By surrounding yourself with great people who want the same thing as you, you will have the best possible chance of succeeding.
"It's not a secret that hard work will pay dividends in the long term, it's just a case of preparation and learning from the inevitable failures along the way."
What are Craig's long-term goals now that he is an experienced franchise owner?
"For now I want to keep developing my Woolton office. The next stage is expanding into other franchise areas, and my ultimate goal is to be named Franchisee of the year for The Property Franchise Group."
And does Craig have any final words of encouragement for new business owners?
"I can only speak for myself when I say I would definitely do all this again. I have the total support of the Group and they are helping me achieve my ambitions. They made the start of my journey as stress-free as possible and I'm excited about what the future will bring."